Pastor Ken graduated from Colorado State University and Denver Seminary. He is about... Loving God, Loving People, Living God's Message.

Pastor Ken is married to Helen. She is a teacher at Mt. Zion Christian in Manchester, NH. They live in Derry, NH and have two adult daughters. Katie is married to Scott Rowe and works for the Apple Corporation. The Rowes live in Derry, NH and team together to lead The Orchard's student ministry. They are parents to twins, Jack & Lucy. Lindsey is married to Kody Aten. They are parents to Karter and live in MA.

Pastor Ken and his family enjoy the performing arts, theater, live music and clean comedy. For relaxation, Ken enjoys photography, fly fishing, and being a bee-keeper.
Ryan Leland is our Associate Pastor of Marketplace Ministries. A bi-vocational pastor, Ryan works full time at a local financial firm in the training department. Outside of work, Ryan enjoys his time with his wife Amy and three boys, Joseph, Joshua and Jeremiah.

Ryan holds a Masters of Divinity from Gordon-Conwell Theological Seminary.

Ryan's life verse is from Romans 11:36: "For from Him, and through Him, and to Him are all things. To Him be the glory forever. Amen."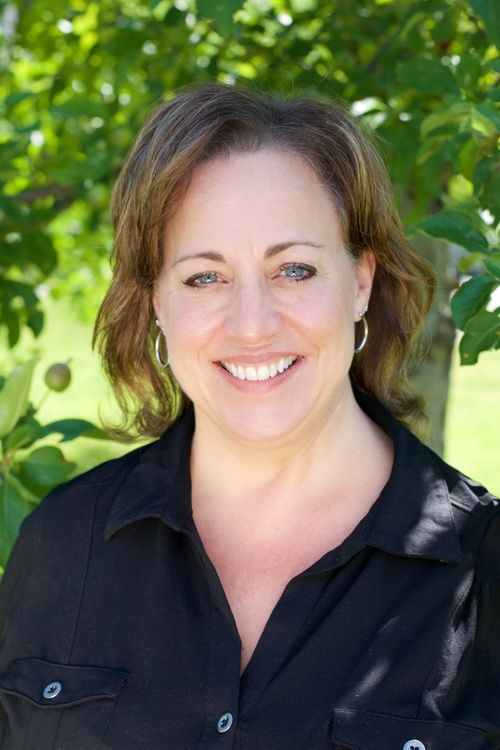 Director of Administration
Lisa attended Evangel University and UNH, graduating with a BA in Psychology, and a Masters in Education from Notre Dame College. Lisa lives in Londonderry with her husband Chris and their two children, Alex and Emily.

When not busy seeing the details come together across all areas of ministry at The Orchard, Lisa enjoys reading suspense novels and spending time at the ocean.
Directors of Student Ministries
Scott and Katie work together in serving the grade 6-12 students of The Orchard. They live in Derry, NH and are parents to twins, Jack & Lucy.
Music and teamwork have always been part of Brian & Tesni's relationship. They met as classmates in the Music Department at Geneva College, where Brian earned his Bachelor's in Music Education and Tes received her Bachelor's in Music and Biblical Studies. Brian & Tes began to offer their combined experience and heart for worship at The Orchard in September 2015, as both church members and part-time staff.

Brian is originally from Elizabethtown, Pennsylvania. He teaches music full-time at South Elementary School, and he graduated with a Master's in Music Education from Gordon College in 2017. Brian's instruments include voice, guitar, ukulele, and trumpet. Tes grew up nearby in Windham. She was blessed to develop her musical gifts within local churches and Christian schools. Tes is a singer-songwriter, whose instruments are voice and keyboard, and she achieved a Master's in Professional Writing through New England College in 2015.

The Freeds have been married since 2010 and call Londonderry their home.
Mary Scourick is the Business Manager of The Orchard. She performs a variety of administrative functions, primarily, our accounts payable and financials. Mary also facilitates a small group and GriefShare, as well as leading our Adult Single's Ministry.

She makes her home in Hudson with her son, Jackson. In her free time, she enjoys cooking!
Children's Ministry Coordinator
Nicole has a strong passion for working with children and especially those with special needs. Her previous employment includes working with preschool children for 15 years, then moving on to Easter Seals to work with young children diagnosed with Autism.

Nicole and her husband Matt live in Manchester, NH with their three children, Emma, Jason and Ellie. Some of Nicole's hobbies include horseback riding and photography as well as spending time with her family.
Connections Ministry Coordinator
Patti and her husband Tim live in Londonderry. They have called The Orchard their church home for some time, and love seeing what Jesus is doing in this congregation and community! Patti serves as a volunteer and a small group leader at The Orchard.
Lisa has three grown sons and lives in Londonderry. She currently serves The Orchard in a volunteer capacity as a Coach for Small Groups. She actively leads a small group and has a passion to see others get connected and growing in their faith!
Children's Ministry Assistant
Katie lives in Hooksett, NH, and grew up at The Orchard, having now returned to serve in children's ministry! She also co-leads our Young Adult Ministry at The Orchard.
Don and his wife Mary Ellen live in Hudson, NH. When he's not busy keeping our church building looking amazing, he shares his gift of singing with the music team, and Mary Ellen uses her talents as a pastel artist to teach classes at The Orchard.