Orchard Christian Fellowship is all about Loving God, Loving People, and Living God's Message!
In Person Worship Services:
Sundays @ 9 & 11 AM
Online Worship Service:
Sundays @ 10 AM
In-person Worship Services
We are excited to be worshiping with you in person at 9 AM & 11 AM on Sundays!

Childcare for children birth through age 5 is offered at both services.
Our 9 AM worship service will be mask required upon entering the building. As before, if you have a medical reason which is compromised by wearing a mask, you are not being asked to wear a mask at either of our services.

Our 11 AM worship service will be mask optional.

For those of you who prefer to participate remotely, we will continue to offer an online worship service, premiering every Sunday at 10 AM.

As a fellowship, we must always recognize the other "fellows in the ship"! In other words, COVID or not, let us always have a heart to care for and respect others around us.
Online Worship & Discipleship
The Orchard's online service premiers every Sunday at 10 AM. Subscribe to our YouTube Channel to receive notifications when new services get posted and to view past services. Services can also be viewed on Facebook Live.
Join together with others for prayer every Tuesday evening at 7 PM online via Zoom. All are welcome!
Christmas at The Orchard!
Join us throughout this Advent Season as we hear about The Light of Christmas....REVEALED, PREPARED, CONCEIVED, PROCLAIMED, HELD, BIRTHED & WORSHIPED!
We look forward to celebrating with you in person at our Christmas Eve Candlelight Services at 5 PM, 7 PM & 11 PM. An online Christmas Eve service will take place at 7 PM.

Please note there will not be in person services on December 26th. The online service will premiere at 10 AM.
Don't miss out!
For more information or to RSVP:
Come view a spectacular drive-through light show set to the sounds of Christmas anytime between Nov 28-Jan 1. Special viewing events will take place on Sunday, December 12th & Tuesday, December 14th, from 4:30-7:30 PM, hosted by the staff of The Orchard who will be passing out hot cocoa and candy canes. Merry Christmas!
OPPORTUNITIES TO GIVE THIS CHRISTMAS
Route One believes that every woman has inherent value. This ministry strives to eliminate exploitation by the sex industry.
As a way to support this ministry we invite you to put together a gift bag to bless a sexually exploited woman this Christmas Season....

(1) Jar Candle (small to medium – nothing too tall or large)
(1) Nail Polish
(1) Lip gloss (not Chapstick)
(1) Pair of Cute socks
(1) Matching hat & mittens set
(1) Mug
(2) Hot cocoa packets
(2) Tea bags
(1) Pair of Earrings
(1) Journal & pen
(1) Christmas Ornament
(1) Coloring book and crayons (for kids)
(1) Decorative re-usable bag to put items in
Please bring completed bags to The Orchard by Sunday, December 12th
PLEASE NOTE:
All items should be NEW. No tracks. No Bibles.
No personal hygiene items. No used items. Nothing can be wrapped! It makes the bouncers and staff feel better if they can see into the bags.
Give to the Angel Tree Ministry...
Each year, The Orchard has the honor and privilege to take part in the ANGEL TREE MINISTRY, helping individuals and families who may not have the means or support to give and receive gifts at Christmas.

We invite you to participate by coming by the church to choose a gift tag with a specific gift to purchase on behalf of an adult or a child. OR if you prefer, you also have the option to sign-up ONLINE to purchase a gift card of your choosing!

Please bring gifts back by Sunday, December 12th.
Upcoming EVENTS & Small groups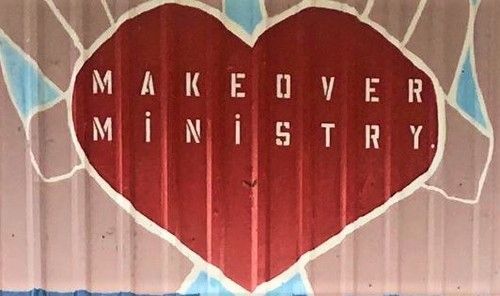 Interested in volunteering?
Help us sort clothing at 40 Ronald St in Manchester on Tuesdays/Thursdays from 8 AM-12 PM and Thursday nights from 6-8 PM. Makeover Ministry provides clothing & household items to those in need.
Thank you for supporting Makeover Ministry in their endeavor to provide coats to those in need this winter. Gently worn or new coats can be brought to the church anytime! Use the drop-off bins in front of the church doors. Thank you!
Check out our 2021 VBS Recap video!
Many thanks to all who volunteered, donated, attended and prayed for VBS this year.